We have completed more than 150 automated handling, case packing, palletizing and warehousing applications, using state-of-the-art robotic and automation technologies. These systems operate seamlessly in factories within the Food, Beverage, Pharmaceuticals, Packaging Materials, and other industries, contributing to increased productivity and reduced costs.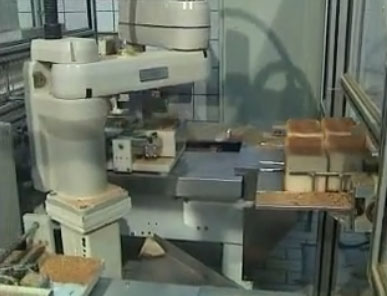 We have designed and installed an automated system for the conveyance of sliced bread from the slicing machine initially to two overwrapping machines, and then to a machine that inserts the bread in a plastic bag. The system includes a SCARA robotic arm by Adept, which takes the sliced bread from the slicing machine and feeds it in the overwrapping machines. Then, a pneumatically controlled ΧΖ mechanism (designed by ZENON) feeds the wrapped bread, one-by-one or in pairs, to a machine that inserts them in a plastic bag. The system is very fast (60 loafs/minute) and reliable. It is also an excellent application sample of a robotic arm serving pre-existing, semi-automatic machines in a factory. The system was taken out of production, when Chipita discontinued the production of sliced bread.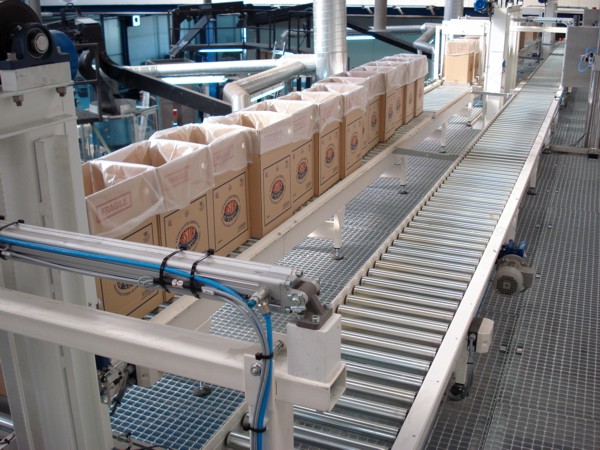 The integrated solution we designed for Astir Vitogiannis Bros SA automated the secondary and tertiary packaging procedures and includes: Carton case forming, packaging, conveyance, sorting and sealing line and robotic palletizing for cases, using packaging materials, and stretch wrapping.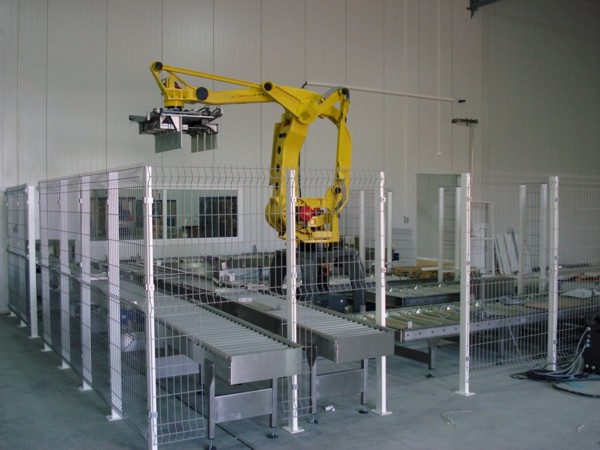 With the system we designed and installed at ASPIS Dedes S.A., the company fully automated the palletizing process of the factory in Argos, thus significantly reducing production costs.
Through roller conveyors, the system receives carton cases with juice from the out-feed of two packaging machines and conveys them to the robotic system. The cases are then grouped appropriately. An especially designed gripper of the FANUC robotic arm, facilitates the correct layering of the carton cases on pallets, according to a predetermined pattern, at two loading stations located on the palletizing roller conveyors. As the system takes the empty pallets from stacks of 12, the operator is only required to insert stacks of empty pallets and remove the full pallets.