We specialize on the design, construction, integration and support of packaging and warehousing automation systems. Zenon has practically introduced robots to the Greek industry, having completed more than 150 applications (70 robots in operation) in the fields of Food, Beverage, Pharmaceuticals, Chemicals, and Packaging Materials.
With 25 well-trained engineers and support technicians, we emphasize particularly on careful design and documentation of our solutions, construction quality and safety of production.
We cooperate with leading vendors (Fanuc Robotics, Winkel, Interoll, Elsag).
Our company has earned an ISO 9001/2000 certification and has been a member of the Theodorou Group of Companies since 2009.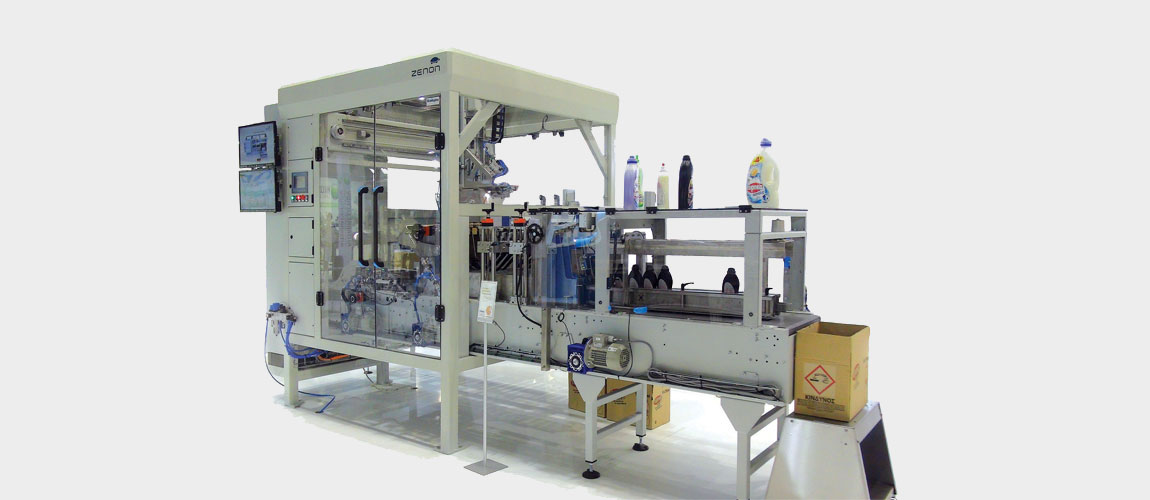 Products are grouped and packed according to a predetermined pattern, using a robotic or a Cartesian system. The system is carefully designed, paying particular attention to the specifications of the packaging and ensuring fast product changeover.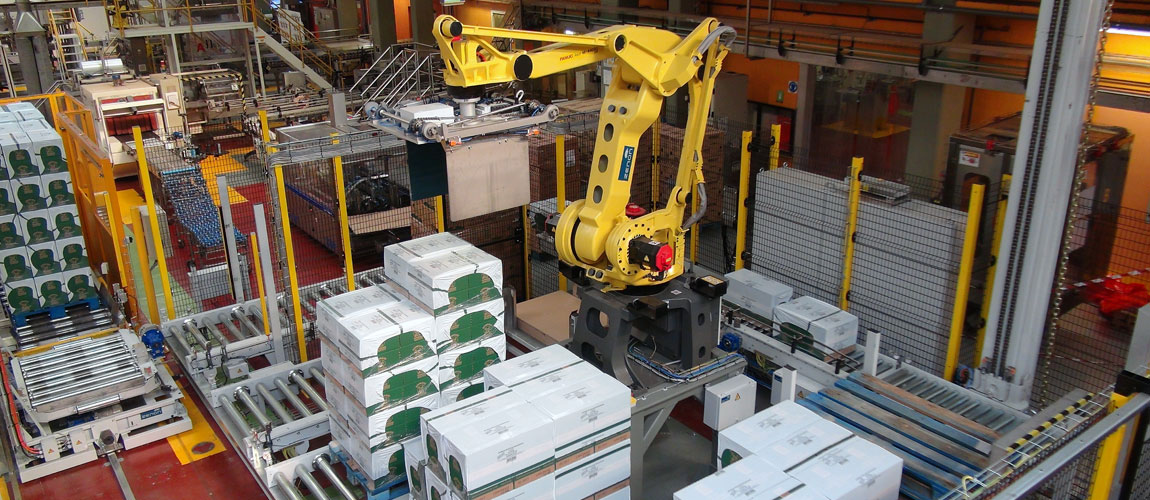 We automate the palletizing process with the use of a robotic or a Cartesian system. Modern robotic methods & technologies are capable of covering up to 5 production lines simultaneously for different types of packaging, providing high levels of accuracy and reduced maintenance requirements.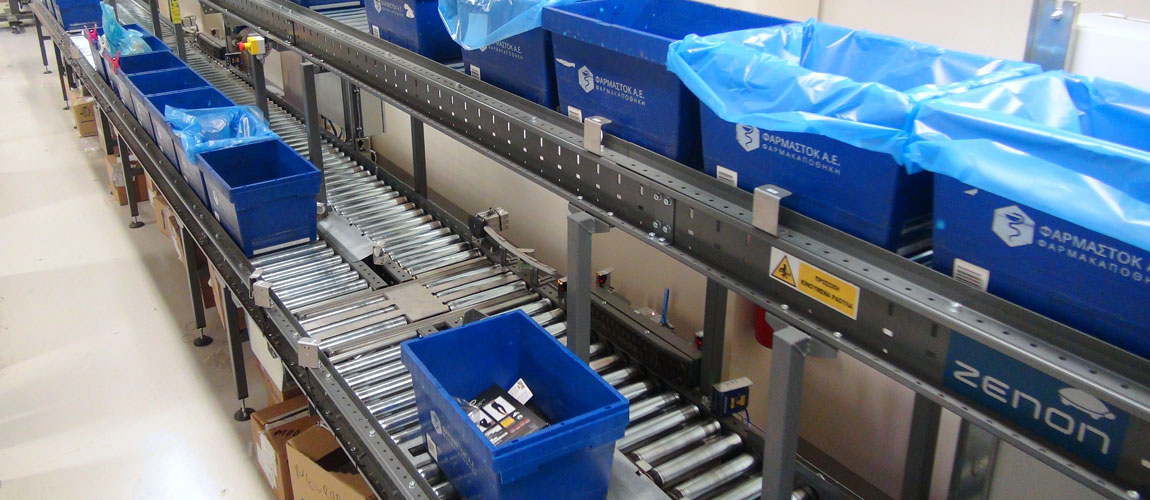 We provide fast and safe product handling within the production area, with the use of technologically advanced roller conveyors, chain conveyors, belt conveyors, lifts, conveyor wagons, etc.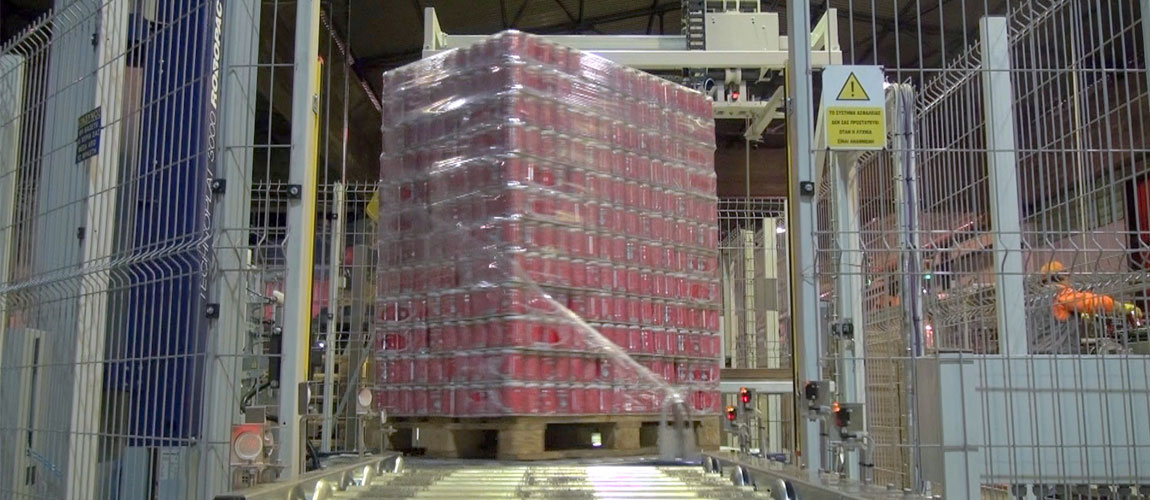 We provide automatic pallet wrapping solutions, optimizing the wrapping process with significant cost savings and productivity gains.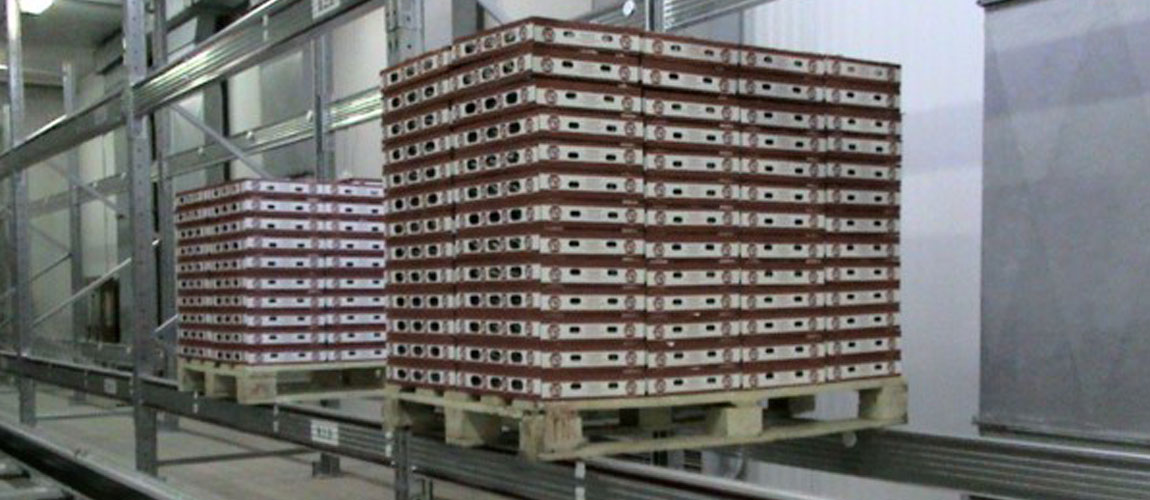 Ready pallets are received and automatically placed on static or dynamic racks (gravity flow storage). In this way, we ensure a smooth operation of the warehouse (FIFO or LIFO), faster execution of orders, improved stock visibility and fewer errors.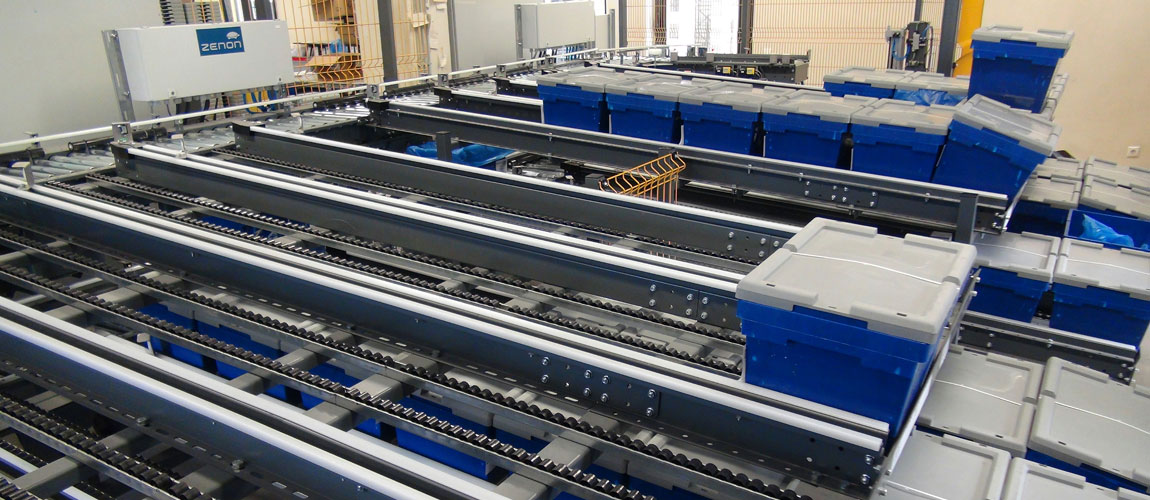 We provide complete solutions for automated order picking (handling, conveying, order picking hardware, coding, invoicing, packaging, sorting and information control system) for logistics, distribution centers and ecommerce fulfillment applications.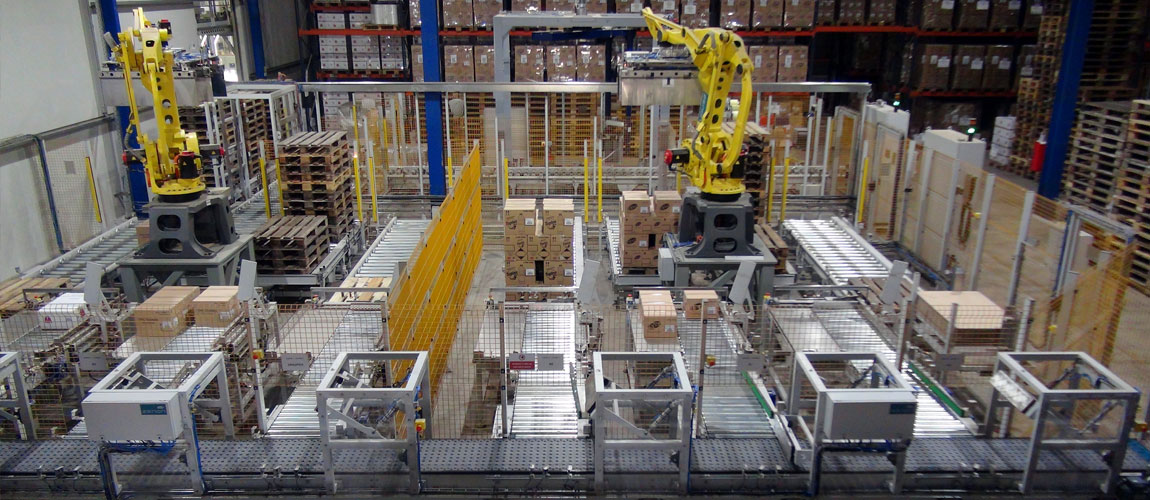 We provide integrated solutions which cover every packaging and warehousing stage, including: conveyance, weighing, product inspection, case forming, case packing, sealing, palletizing, sorting, stretch wrapping, labelling and traceability.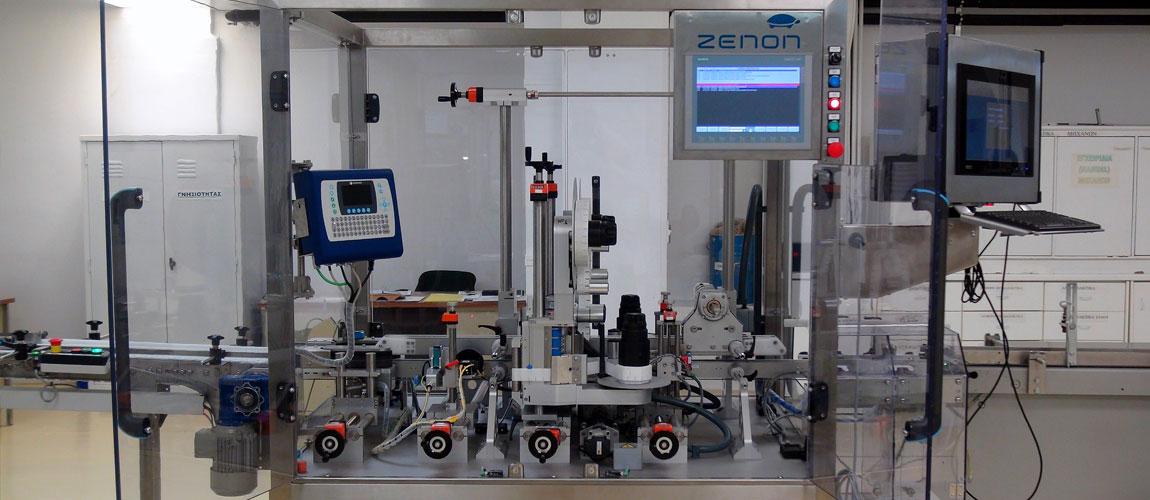 We provide custom automation and robotic solutions that meet the specific needs of your production process.