Projects we have implemented at Syngenta SA
Syngenta is one of the world's leading companies with more than 28.000 employees in more than 90 countries. It is a world leader in the agricultural sector and is committed to sustainable agriculture through innovative research and technology. As a company devoted to excellence through scientific research, Syngenta has made a substantial contribution to knowledge and scientific discovery, benefiting not only the itself but also the wider global scientific and agricultural community.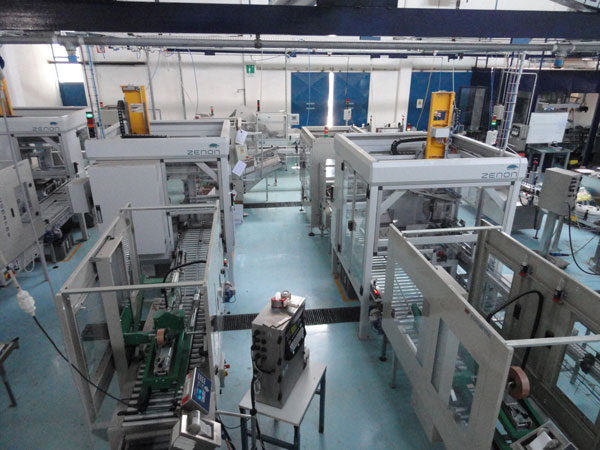 Zenon Automation SAIC handed Syngenta a complete system that automated the process of secondary and tertiary packaging. The system includes two pick & place systems for bottle caps, three cartesian bottle casers, robotic palletizer for cases, pallet transfer, stretch wrapping, lines & tanks SCADA system.