Projects we have implemented at Tasty Foods SA
Tasty Foods begins in 1973 in Athens as a general food company but quickly spreads its activities to the fast-growing sector of savory food and snacks, creating the Tasty Chips known to all. In 1987, Tasty Foods became a member of Frito Lay International, a Great Place to Work, a PepsiCo Group's Best Multinationals Workplaces 2011. It is the largest producer of salty snacks all over the world.
Tasty Foods-PepsiCo is one of the largest companies in Greece in the salty snack market with a portfolio of well-known and successful brands such as Lay's, Cheetos, Ruffles, Doritos, Tasty Naturals, Quaker. The company employs 755 employees and is based in Ag. Stephano Attikis where it has a state-of-the-art production and distribution unit. He also maintains offices in Thessaloniki to support sales in Northern Greece.
In the beverage industry, PepsiCo-HBH offers a widely recognized range of non-alcoholic beverages such as soft drinks, carbonated and non-alcoholic beverages (Pepsi, 7UP & HBH), cold tea (Lipton), HBH juices, Gatorade and energy drinks Rock Star). The company is based in Nea Erythrea, employs 193 employees and has a state-of-the-art production and distribution unit in Inofyta.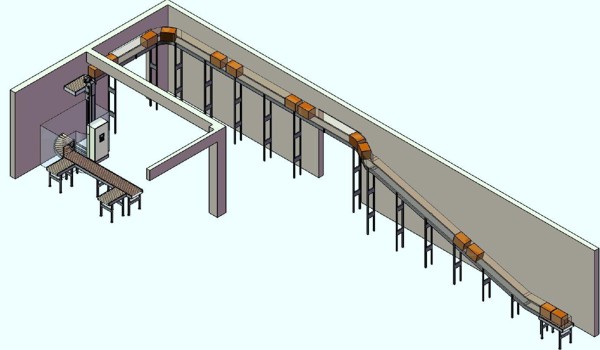 The extension of the system we have installed at Tasty Foods contributed to the full automation of the case handling process of the factory. The system receives carton cases from two production lines on a conveyor line. The cases are then raised by a lift at 3,5m and conveyed parallel to the wall. The last part of the line is inclined, so the cases are brought back to 1m from the ground, and the conveyor line is merged to the existing line.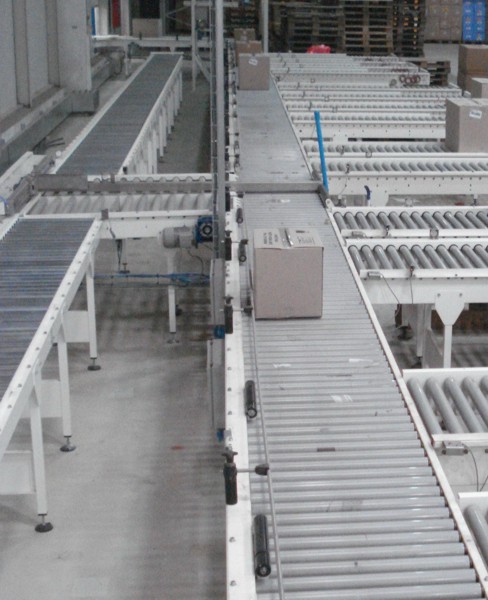 What Tasty Foods required was an automated handling and sorting process for carton cases to be palletized, aiming at reduced costs and increased production and warehousing flexibility. Zenon Automation SAICT designed and installed an integrated solution, which completes the process in four (4) steps: 1) Carton case labelling & handling, 2) case barcode reading, 3) carton case sorting and 4) case grouping & palletizing.